How to Find a Qualified Lymphedema Therapist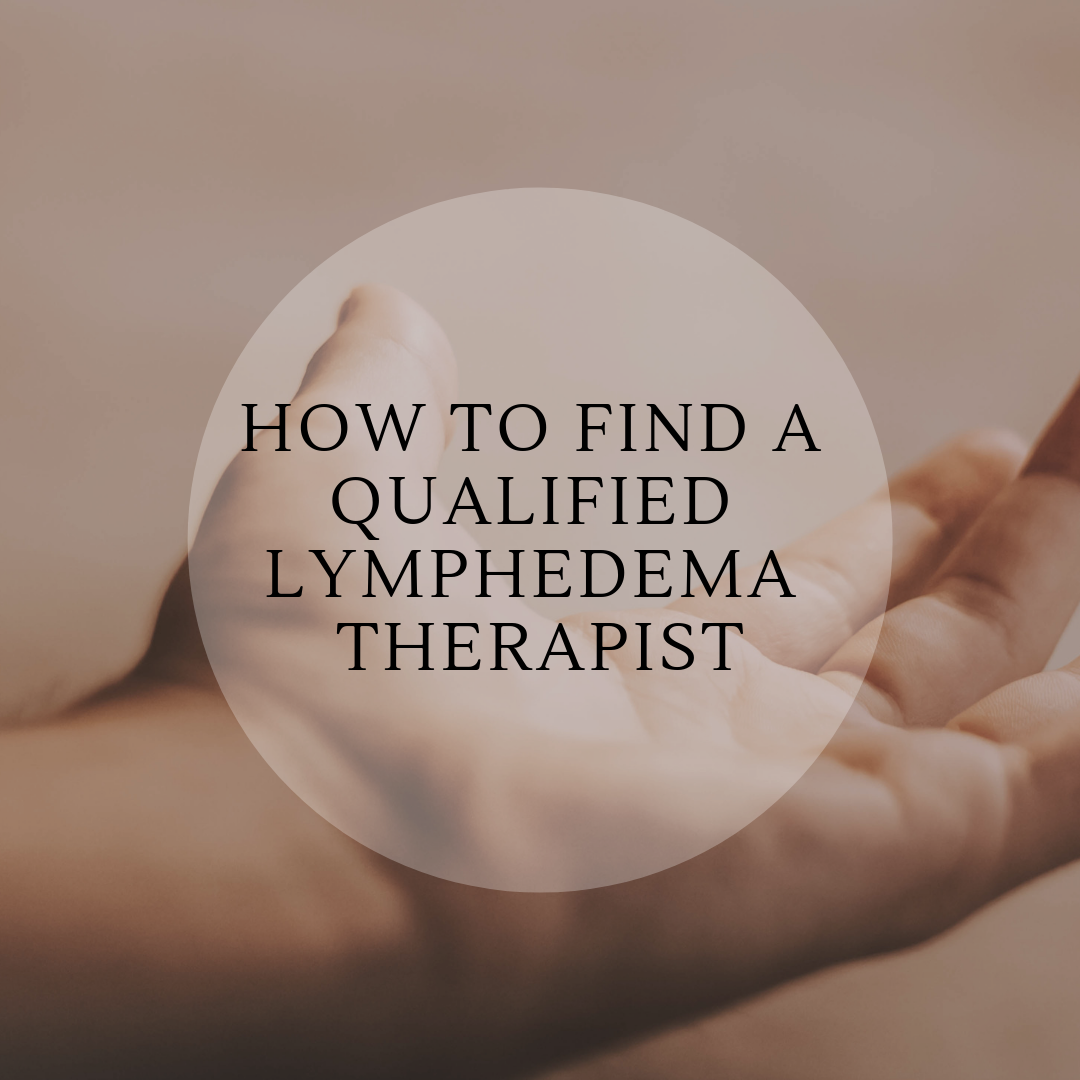 If you are at risk for lymphedema or have existing swelling it is important to establish a relationship with a certified lymphatic therapist. The Lymphology Association of North America (LANA) provides a standard of certification for lymphedema care for healthcare practitioners. A CLT-LANA certified therapist must have completed at least 135 hours of lymphedema training from a qualified school and must pass a certification exam. They must also continue their lymphatic education to be recertified.
You may find a LANA Certified Lymphedema Therapist (CLT) on their website: https://www.clt-lana.org/search/therapists/
If you are at risk for secondary lymphedema, your therapist will work with you to establish baseline measurements. They may take physical measurements or use a bioimpedance device to track changes in the extracellular fluid which can help identify and diagnose lymphedema sooner. The therapist may also go over risk reduction practices and schedule regular intervals to continue monitoring the affected area for signs of swelling. At this point, the goal of lymphedema therapy is to reduce the chance of swelling and to identify any swelling as early as possible.
The standard for lymphedema therapy for when there is a presence of swelling is called Complete Decongestive Therapy (CDT). Since the lymphatic system and any impairment to it is unique to each patient, CDT is will vary from patient to patient, including the rigor of therapy and the techniques used. CDT often includes Manual Lymphatic Drainage (MLD) message, wrapping in bandages, compression garment wear, lymphatic breathing/exercises, and an introduction to a lymphedema self-care routine.