Meet LympheDIVAs Creative/Marketing Director Anna Sokolowski
How long have you worked at LympheDIVAs?
In a few months I will be celebrating 10 years at LympheDIVAs!
What does your job entail, what's your typical day like?
My job is all things marketing, social media, and communications. I spend a lot of my planning, typing, and clicking... I write copy for our email newsletters, plan and make a social media posts, update our website, and book and design advertising, and travel to exhibit our beautiful garments at conferences. No two days are the same, and that is one of the things I really enjoy about my job, but all days do start with coffee.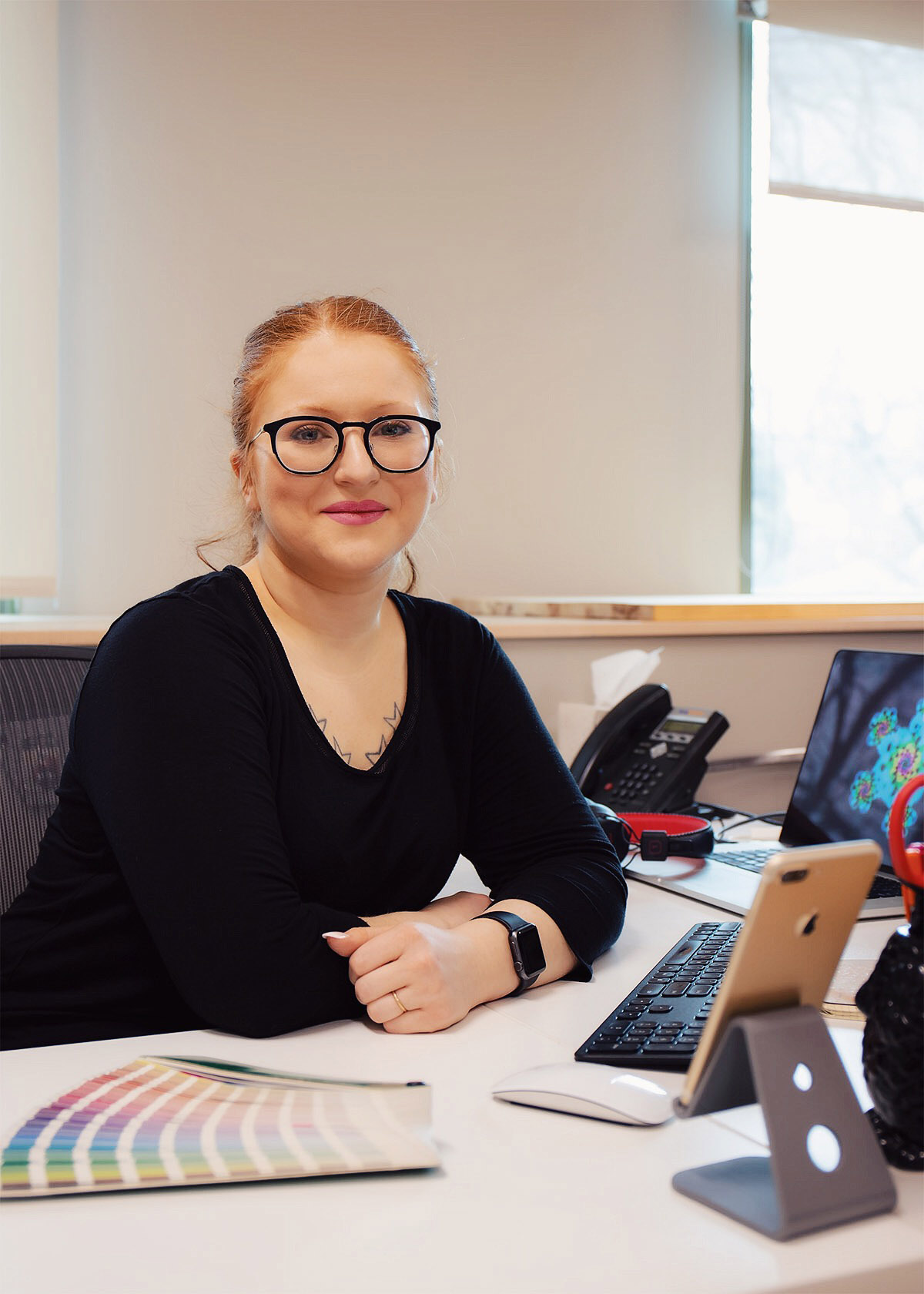 Favorite memory from work:
I started at LympheDIVAs in 2009 as a Production Assistant and at the time LympheDIVAs was occupying a loft space at 2nd and Chestnut Streets in Philadelphia. Every day after work, we'd take our 3 orders for the day and bring them to the Post Office about 3 blocks away. Watching the company grow has been the most rewarding part of this job. Seeing the number of orders grow from 3 to 10, then 20, then 50+ a day has been amazing. Hearing feedback from our customers and knowing that these garments are well loved and actually helping people has been a huge part of why I love working at LympheDIVAs.
What's a common question you get from customers? The most common question I get is regarding leg garments and why we do not have leg garments as part of our product range. The good news is that we ARE working on leg garments. The bad news is that is has taken us a long time to get to this point. Our company was founded by Rachel Levin Troxell, who has lymphedema after breast cancer and that is why we have focused on the arms and expanded and improved our product options for the arms up to this point. However, we know that leg lymphies NEED and DESERVE beautiful leg garments too and we are working toward fulfilling that need.
What do you like most about your job? I like working for a small business, I like that my work day in and day out makes an immediate contribution to the company that is visible. It gives me value and purpose, beyond just earning a paycheck.
Where are you from? This is a bit of a loaded question. I have immigrated to the United States from Russia at age 8 and have lived in New York City, New Jersey, and Philadelphia prior to moving to the Berkshires with LympheDIVAs in 2011.
What do you like to do when you aren't working? I enjoy spending time with my family; my husband and two boys ages 5 and 2. I also enjoy cooking, reading, working out, traveling, and watching fantasy and sci-fi TV shows.
Fun fact: I really enjoy traveling and although I haven't seen all the places I have wanted to see yet, my favorites to visit so far have been Scotland and Italy.