Meet LympheDIVAs Knitting Director Arian Muca
Meet LympheDIVAs Director of Knitting Arian Muca!
How long have you worked at LympheDIVAs?
I started working for LympheDIVAs in April 2018 after more than twenty years in the knitting industry.
What does your job entail? What's your typical day like?
I work with yarns and fibers for compression garments, I also create prototypes for improvements on current garment offerings and for future innovations. I maintain the knitting machines and troubleshoot problems that come up. I also work with yarn inventory needs and built a data base for all garment testing to study trends and improve physical characteristics of garments.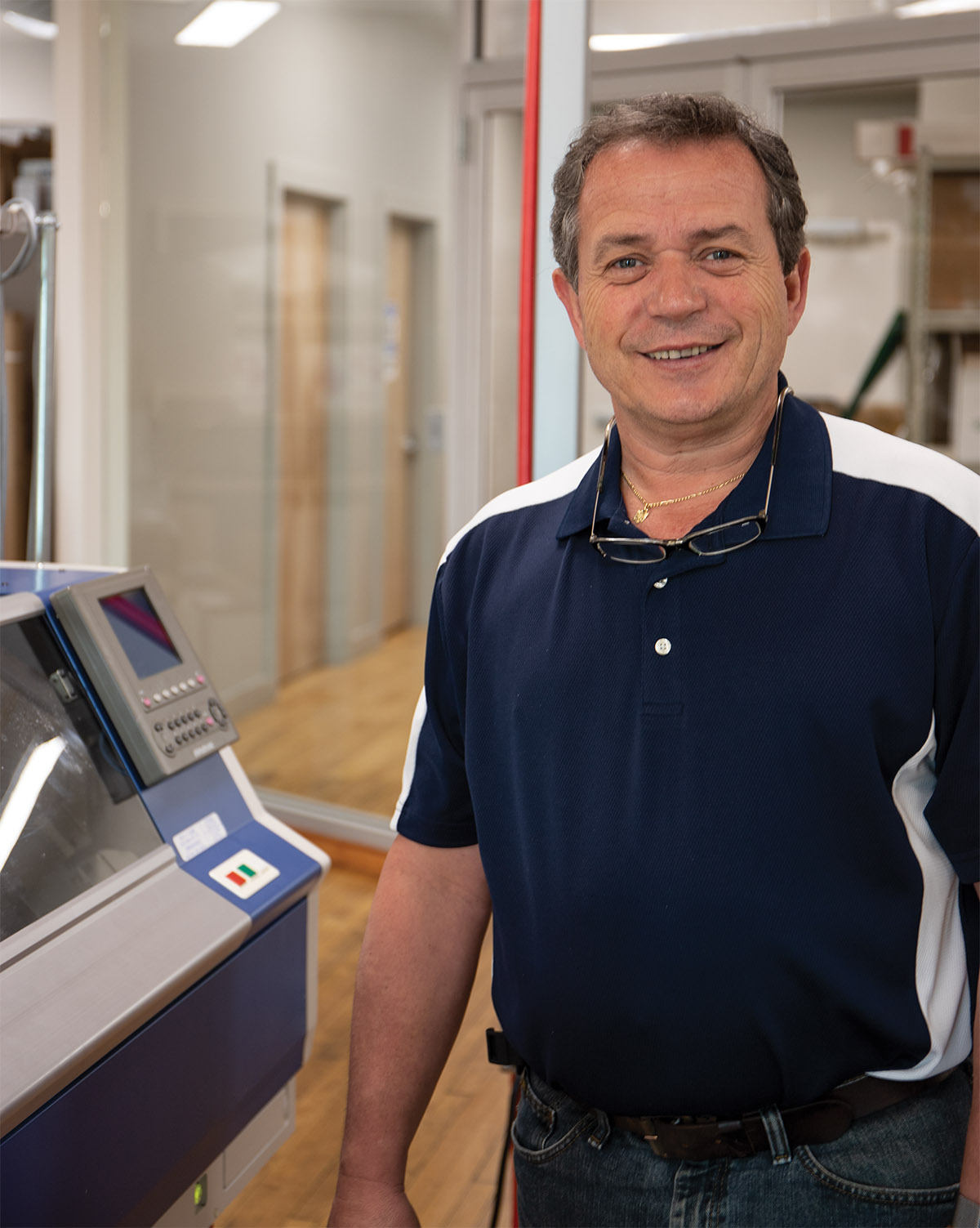 Favorite memory from work?
After working for many year for a big company, it is very rewarding to work every day for small organization with potential for growth on larger scale.
What do you like most about your job?
Working to help people with medical needs for compression garments. I worked for apparel industry and technical fabric for more than 20 years and treatment of minerals factories and now I can make difference to help people with their needs.
Where are you from?
Albania, small and one of oldest countries in Europe by the Adriatic Sea. I am proud to have become US Citizen in August 2000.
Where did you go to school?
I went University Polytechnic of Tirana, graduated as Mechanical Engineer for Industry with title "Master of Mechanical Engineering"
What do you like to do when you aren't working?
Spend time with my wife, daughters, and grandson. I also travel, play soccer, and swim .
Fun fact about you:
Spent 10 years studying for the mechanical field in undergraduate and graduate school and used only the first 10 years designing treatment plants for mechanical parts. As passionate as I am for mathematics and computer science, I have become very good in the textile industry. I have been working 22 years for producing fabrics for apparel, technical and medical fabric, and garments.