My LympheDIVAs Story: Myra
One thing we have learned from our wonderful community is that you all have such amazing and inspirational stories and such great advice to share with each other. Thank you Myra for sharing your story and helping us to raise awareness for lymphedema.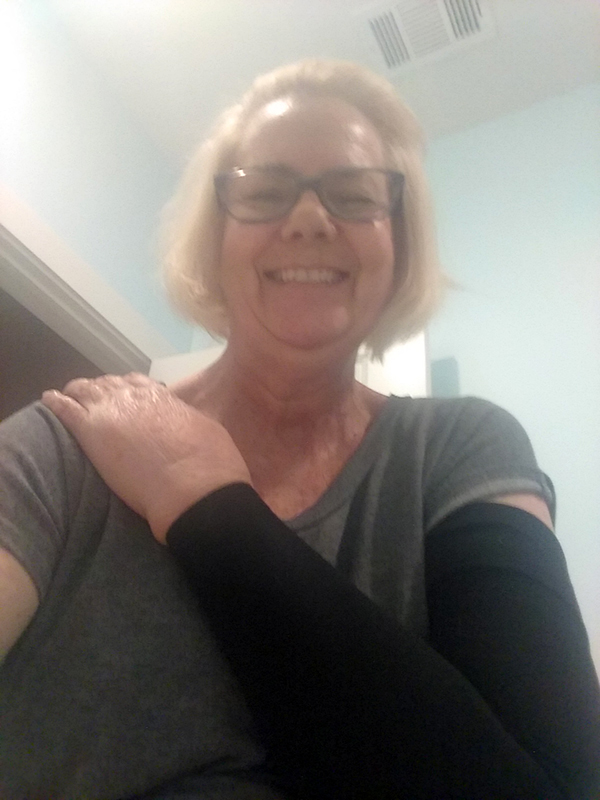 Tell us about yourself:
Myra, age 66 from White House, Tennessee.
When were you diagnosed with lymphedema or found out that you were at-risk?
31 years ago post mastectomy and radiation
How are you managing your lymphedema?
Compression garments and prescription lymphatic massage.
What is your best advice to share about thriving with lymphedema?
Wear compression garments almost every waking hour every day receive lymphatic massage as needed or on a regular basis
What is your favorite LympheDIVAs style?
Solid background with lace look with dressy clothes, solid black with solid black clothes, white with white blouses, fun patterns that do not Clash with clothing.
Why do you choose to use LympheDIVAs compression garments?
The fabric is softer and the Garment is more comfortable
Include any other relevant information that you think may be helpful to share your story with those newly diagnosed with lymphedema.
If you measure borderline long or short I recommend purchasing a long sense sometimes during the day your arm might swell as mine does causing the sleeve to pull down.
Would you like to share your LympheDIVAs story? Click here!