Style Options for Upper Extremity Lymphedema
As a woman, shopping for clothing can sometimes be a daunting task. You find a dress, or a shirt that you like, you're optimistic so you try it on but the fit is all sorts of wrong, so it's back to sifting through the racks at the store or scrolling through page after page online, until you feel like giving up all together. Sound familiar? Let's be honest, shopping is stressful! And that stress can be even more elevated when you have to accommodate for upper extremity lymphedema. Luckily, there are a few mainstream sleeve style options that are perfect for upper extremity lymphedema, especially for those with fuller arms.
Dolman Sleeves
The dolman style is a perfect option for those with larger upper arms because it offers a wide, loose sleeve fabric between the armpit and elbow. The dolman comes in long sleeve tops, sweaters, dresses, cardigans and jumpsuits, just to name a few. You can really outfit your whole wardrobe with this one sleeve style.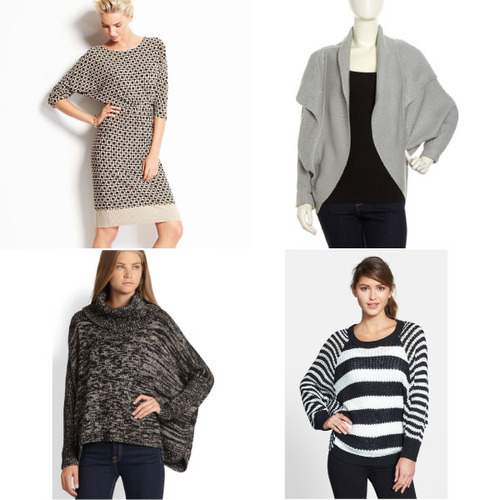 Bell/Butterfly Sleeves
Made popular in the 60's and 70's in the counter-culture movements, the bell sleeve style is an elegant option that offers a loose sleeve fit through out, often narrowest at the shoulder and wider as it goes down the arm. They are also sometimes referred to as a "butterfly" sleeve when the opening is more extreme because the sleeves resemble butterfly wings. Bell sleeves are often available in tops and dresses in short and long sleeve versions.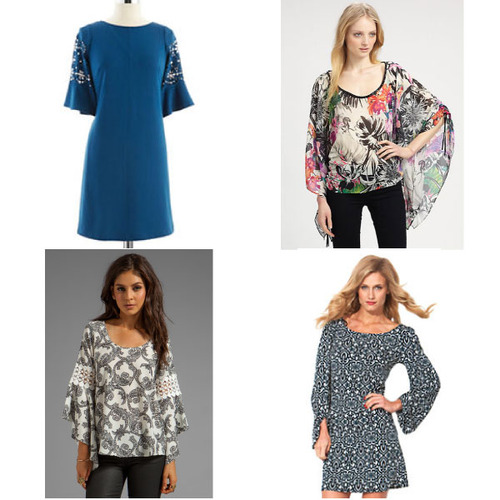 Bishop/Poet Sleeve
A bishop sleeve is typically categorized by a wider sleeve width from armpit coming to an abrupt tapper at the wrist or forearm depending on the length. The bishop sleeve style typically comes in full-length and three quarters. This is a great option for fuller upper arms. You can find blouses and dresses with this sleeve style. It's important to be careful with the tightness of the tapered portion of the garment at the wrist or forearm, as a tourniquet can agitate lymphedema.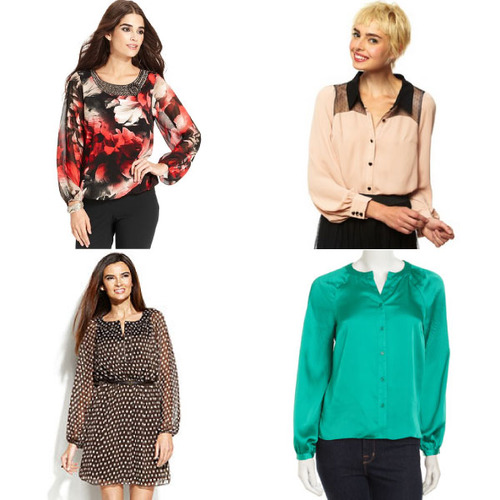 Tulip Sleeve
The tulip sleeve style is a romantic style that's a warm weather favorite. Typically available in short sleeve tops and dresses, the tulip sleeve style is a loose flowing fabric that crisscrosses over the bicep forming a shape resembling a tulip. It's a beautiful style and I do hope more designers would offer us tulip options for the spring and summer.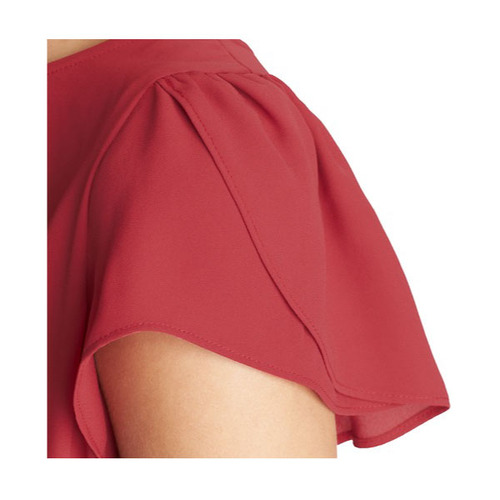 Kimono Sleeve
The kimono sleeve is the mullet version of the bell/butterfly sleeve. It's narrowest at the shoulder and gets wider as it goes toward the wrist, but the cool thing about the kimono is that the sleeve opening is asymmetrical with a longer sleeve inside (underside toward the body of the top) than outside. This style derived from the traditional Japanese kimono, which has similar, but far more exaggerated sleeves. The kimono sleeve style is available in a variety of options including short and long sleeve blouses and dresses.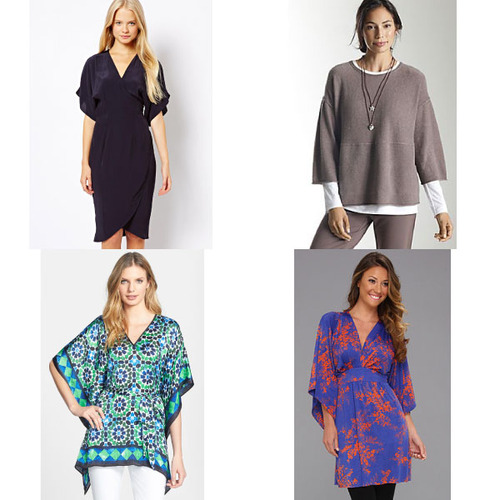 One way to find any of these sleeve styles when shopping online is to use a shopping search engine such as http://www.shopstyle.com and plug "dolman" or "bell sleeve" into the search. From there you can narrow down by article of clothing and price point on the left side-bar to find what you're looking for.
What are your favorite style options for upper extremity lymphedema?