The Difference
is Comfort
Our goal is to provide a medical therapeutic garment that you can wear with physical and emotional comfort.
Superior Quality & Durability
We want to be sure that our garments last up to 6 months while providing optimal compression. That's why all of our garments are knit using Lycra®, the highest quality synthetic fiber for exceptional elasticity. Lycra® has superior durability and is more resistant to breaking down over time.
We make our products with exceptional quality and thoughtful design.
Our garments were created by Rachel Levin Troxell and Robin Miller, two women with lymphedema that wanted to develop a medical-grade garment that they would actually want to wear. When developing the garments their focus was on creating quality compression by using the latest cutting-edge technology. Our garments are knit in America using the covered yarn process which consists of inlay Lycra® with the Nylon filaments wrapped around it. Creating a garment that is durable and comfortable with 4-way stretch, producing less binding and a greater range of unrestricted motion. We pioneered the 3D seamless compression knit technique for our gauntlets and gloves, producing handpieces that are knit entirely in one piece directly on the machine with no unsightly and uncomfortable seams, providing greater hand freedom and unbound finger mobility.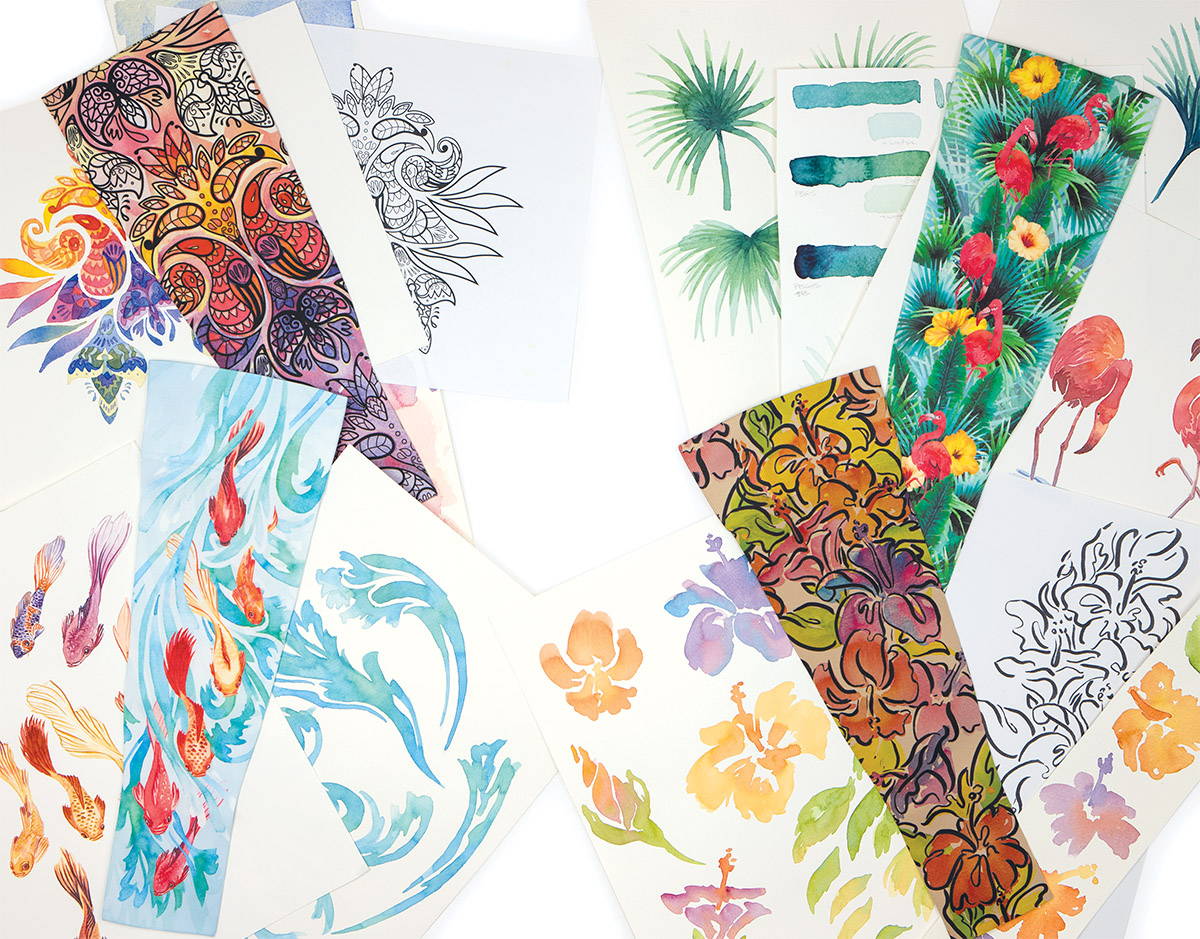 When working on garment designs, you are our inspiration. Through our connection with you on social media and email, we strive to provide a collection that has something for everyone. It was the goal of our founder to create compression garments that patients actually wanted to wear by treating their sleeves as a funky accessory, feeling empowered to manage their lymphedema and lymphedema risk with style, grace, and confidence. That's why we create all patterns specifically for our garments based on your feedback in-house, we never outsource our designs or buy mass-produced prints. If you don't see something you love in our collection, do not worry, we are here to work with you on the custom design of your dreams.
Whether you're new to compression or simply switching from a different brand to LympheDIVAs, the first step in purchasing your garment is determining your size. There is no cross-over in sizing between different brands, so it's important to measure. We also recommend remeasuring every 6 months, as minor fluctuations in arm measurements may happen during that time that can change your garment size.