Meet LympheDIVAs President Josh Levin
Introducing a new series featuring the LympheDIVAs team so you can get to know us better! We will kick off this series with LympheDIVAs President and Rachel's Little Brother Josh Levin.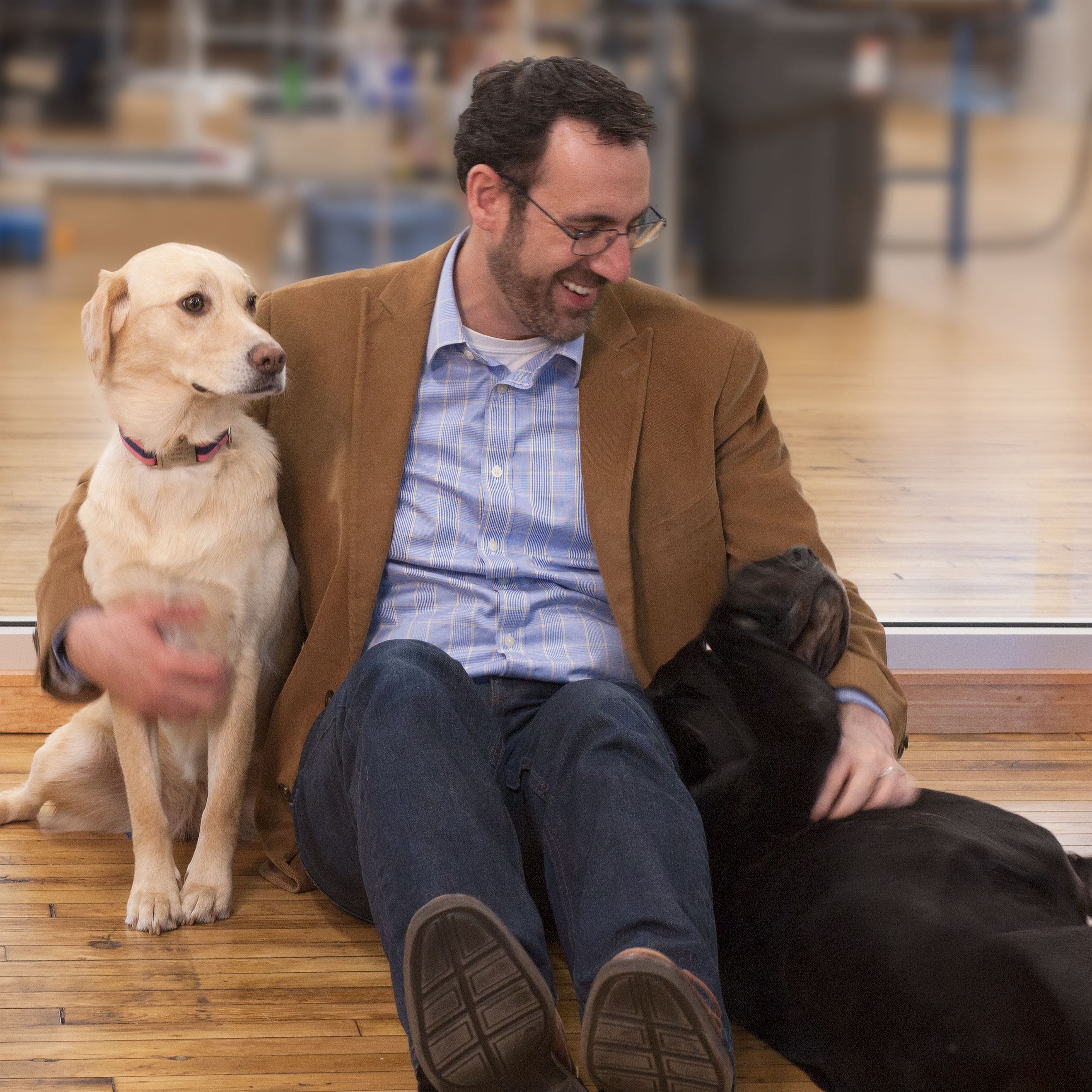 How long have you worked at LympheDIVAs?
I started working at LympheDIVAs in August of 2010 and took over for my father in the day to day running of the company. It's been an incredible 8 years!
What does your job entail, what's your typical day like?
We're still a pretty 'small' business, so my day is spent doing a lot of different things. A lot of what I do is working on where we want to be as a company, but I also need to keep an eye on everything that we do. I've got some amazing managers that help me do this across manufacturing, production, marketing, and design - but it's up to me to make sure they have what they need to do their jobs as well. I think a good explanation of what I do is a 'fixer'. Whether I'm trying to fix an immediate problem or looking at how to 'fix' larger issues or goals, my job is to make sure LympheDIVAs is always moving forward in both making better products and creating more education for those suffering from this disease.
Favorite LympheDIVAs memory:
My favorite memory is from the first trade show I attended with the National Lymphedema Network. It was the first time I saw so many individuals suffering from this disease - and the first time I saw their overwhelmingly positive response to our garments. It was eye-opening to see what a difference my sister, and LympheDIVAs, has made for those suffering from lymphedema.
What's a common question you get?
I think the most common question is one that we can't answer ourselves: What level of compression should I wear? This ultimately has to be answered by either a trained lymphedema therapist or their physician - but it's not an easy question to answer as treatment recommendations can be vastly different. A lot of it is based on experience, but our general recommendation to therapists is to try a lower compression amount to see if it works. If it does, you've got a garment that's more comfortable and morel likely to be worn. If it isn't working, our Fitter's Aid may provide options of increasing compression without jumping into higher compression classes that can be tried.
What do you like most about your job?
Helping people! I've had a lot of different jobs in my career, but this has really been the only one where what I do has a direct and positive impact on individuals. Being able to do that, and do it through my sister's legacy, is unbelievably special for me.
Where are you from?
This is probably harder to answer than it needs to be :) I was born and raised in San Jose, CA until I was 12 when we moved to the suburbs of Philadelphia. I'm kind of half west-coast, half east-coast!
Where did you go to school?
I went to Brandeis (just outside of Boston, Go Judges!) for my undergraduate and attended Texas A&M University (Gig'em Ags!) for my Master's degree in Anthropology (Underwater Archaeology.)
What do you like to do when you aren't working?
I love spending time with my family! My wife Pam, kids Sawyer and Raquel, and two dogs Bo and Mazie enjoy taking advantage of the hiking here in the Berkshires of Massachusetts.
Fun fact: I'm also a trained Underwater Archaeologist. While this wasn't the career I chose to pursue, I'm an avid diver and love reading about history. But I'm definitely a picky diver - if the water isn't warm and there aren't lots of fish and coral to see, I'm not as excited about going in :)